inflatable cervical neck traction is fashion and popular
Before entering into the topic, let me ask some simple questions to you. Are you a person who needs to spend long time one computers or cars or watching TV

? Do you feel your neck uncomfortable and painful from time to time? Are you want your neck have relief? If you say yes to all these questions, today's topic is pretty suitable for you to read and get. Yes, here is going to introduce the cervical neck traction to help you relieve and relax your tiring and aching neck. How it works and uses? Just keep reading, you will know the answers in the following.
The cervical neck traction is light weight and soft enough . So you won't feel it unfortable while wearing it .Instead , you will feel it is comfortable to enjoy it

.
All your fatigue and pain on you neck, head, shoulder even back can be relieved completely
Maybe you will worry how to use it . Below one picture show correct how to use the neck traction unit .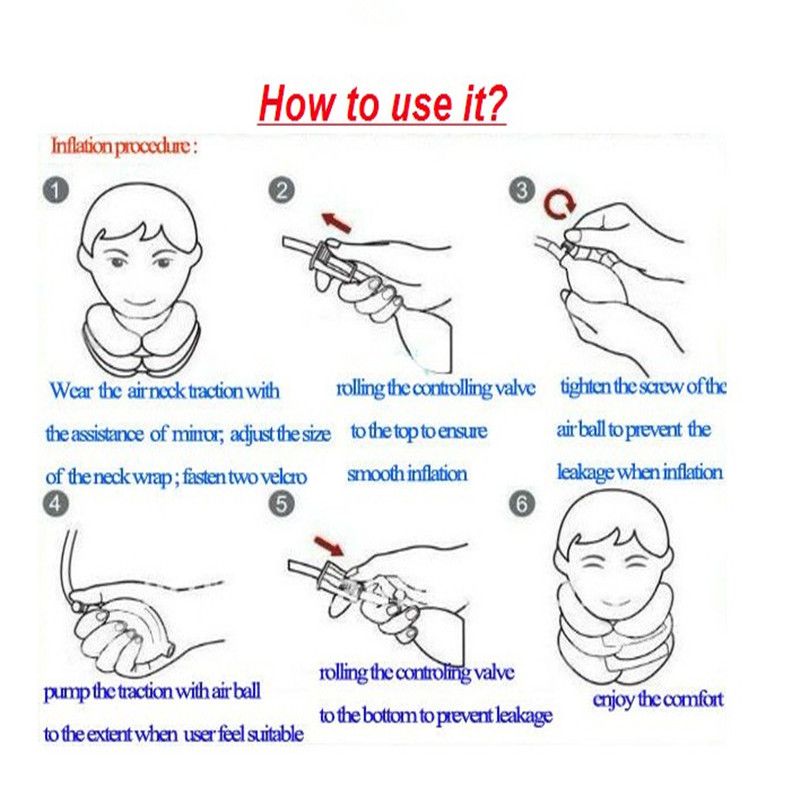 In order to keep healthy neck, just enquiry from us .